533 Units | 1 - 4 Bedrooms | Lentor Hills Road
Lentor Mansion: BY GUOCOLAND & HONG LEONG
Lentor Mansion is an upcoming residential development located at the heart of Lentor MRT Station. Developed by GuocoLand and Hong Leong Holdings, the prestigious Lentor Gardens land site was successfully acquired by the developers. The new development is set to offer a luxurious living experience with its thoughtfully designed residential units and top-notch amenities.
Prospective buyers can expect an array of floor plan options to choose from, making it easier to find their ideal living space. The Lentor Mansion condo is expected to have 533 units, with spectacular high-rise views. The location of the development is also a major draw, as it is conveniently located near Lentor MRT Station, making it easy to access other parts of Singapore.
The Lentor Mansion price list and location are also factors that have garnered interest from potential buyers. With its prime location and impressive features, the Lentor Mansion condo is expected to be a highly sought-after residential project.
Lentor Mansion Key Selling Points
Lentor Mansion offers a serene sanctuary in the thriving Lentor Hills neighborhood, with easy access to Lentor Modern mall and Lentor MRT station, providing convenience for daily needs and commuting.
The development boasts a profusion of greenery and parks, aligning with URA's emphasis on nature reserves and safe pedestrian and cyclist access, offering residents ample opportunities to connect with nature and enjoy outdoor recreational activities.
With reputable developers GuocoLand and Intrepid Investments behind the project, homebuyers can expect a development of quality and innovation, creating a living experience that balances urban convenience with natural beauty.
The upcoming North-South Corridor and excellent connectivity to expressways further enhance accessibility, making Lentor Mansion an attractive choice for discerning homebuyers seeking a balanced lifestyle.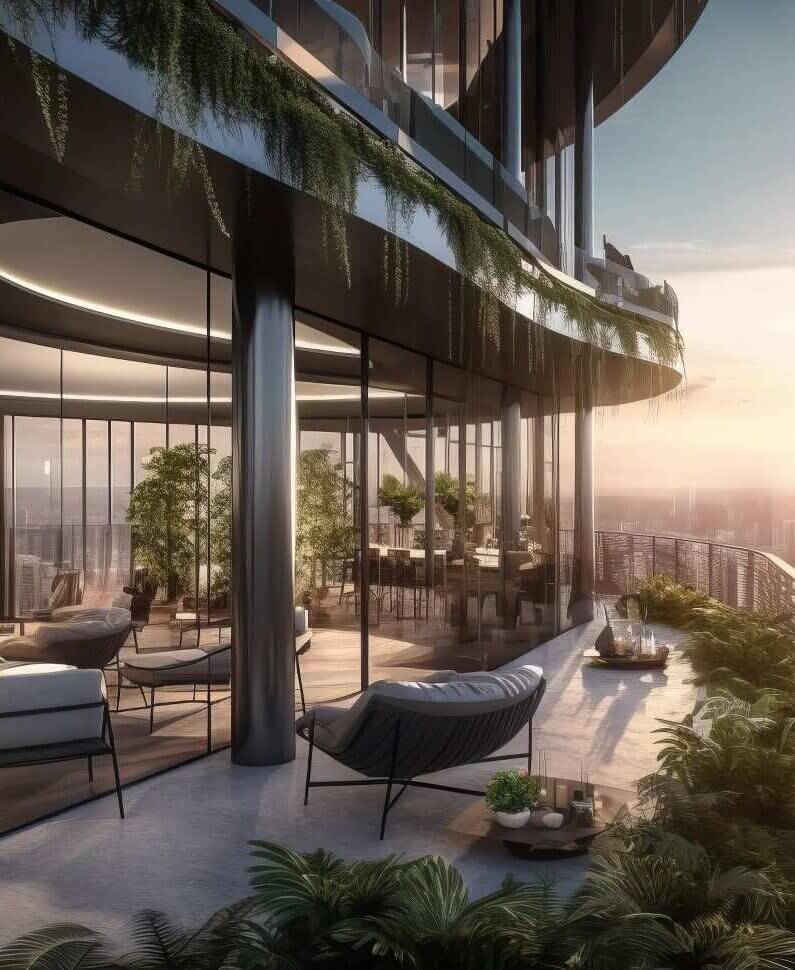 Lentor Mansion Project Updates:
Lentor Mansion Development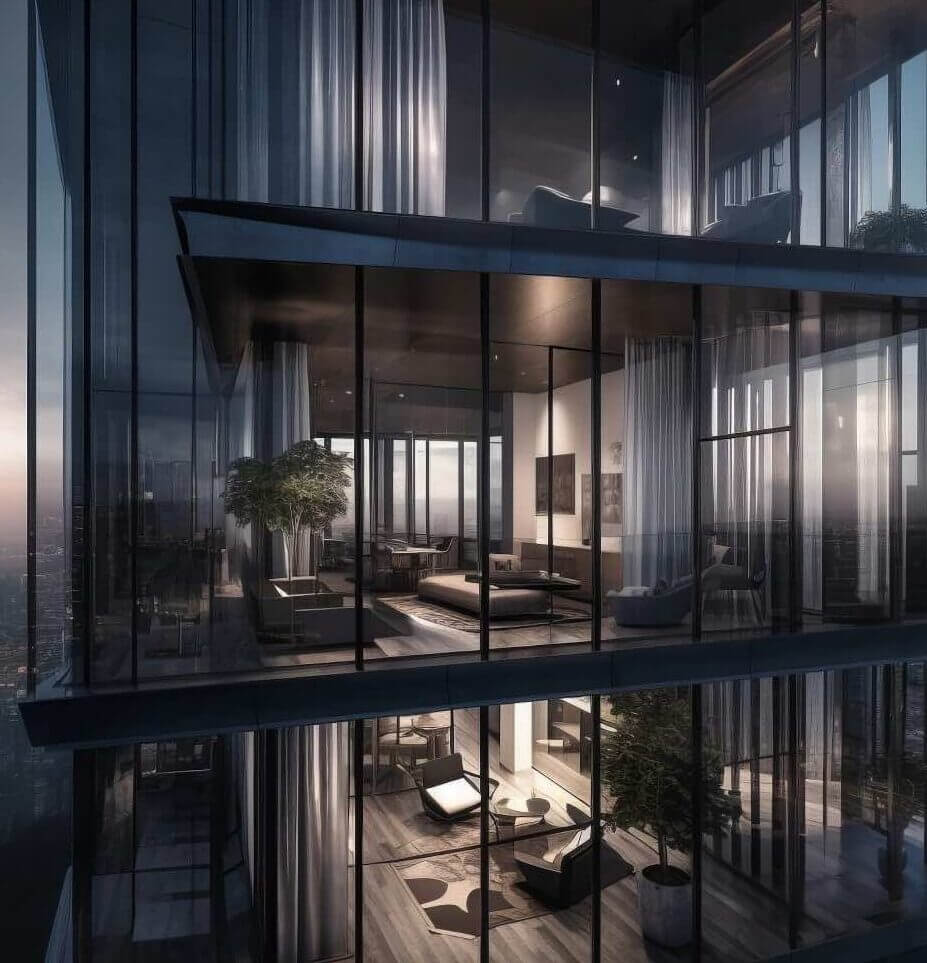 Lentor Mansion, a joint venture by GuocoLand and Hong Leong Holdings, offers an idyllic living experience in the serene Lentor Hills Estate. Surrounded by greenery and parklands, the 533-unit condominium promises a tranquil oasis away from the city bustle. Its strategic location near Lentor MRT station and Lentor Modern mall ensures convenience and easy access to amenities. 
| | |
| --- | --- |
| Project | Lentor Mansion |
| Developer | GuocoLand (Singapore) & Intrepid Investments (Hong Leong Holdings) |
| Status | Condominium |
| Address | Lentor Hills Road |
| District | 26 |
| Site Area | 21,866.7 Sq m / 235,373 Sq ft |
| Neighbourhood | Ang Mo Kio |
| Plot Ratio | 2.1 |
| Tenure | 99 years lease |
| No. of Storeys | ТВА |
| No. of Units | 533 |
| Description | Lentor Mansion is located at Lentor Central in district 26. It is developed by GuocoLand (Singapore) & Intrepid Investments (Hong Leong Holdings). It offers a mix of 1-bedroom to 4-bedroom units that will cater to a wide range of property buyers and investors. For showflat: https://lentormanslon.sg/ |
Launching Q1 2024! Register for E-brochure
Lentor Mansion Unit Layout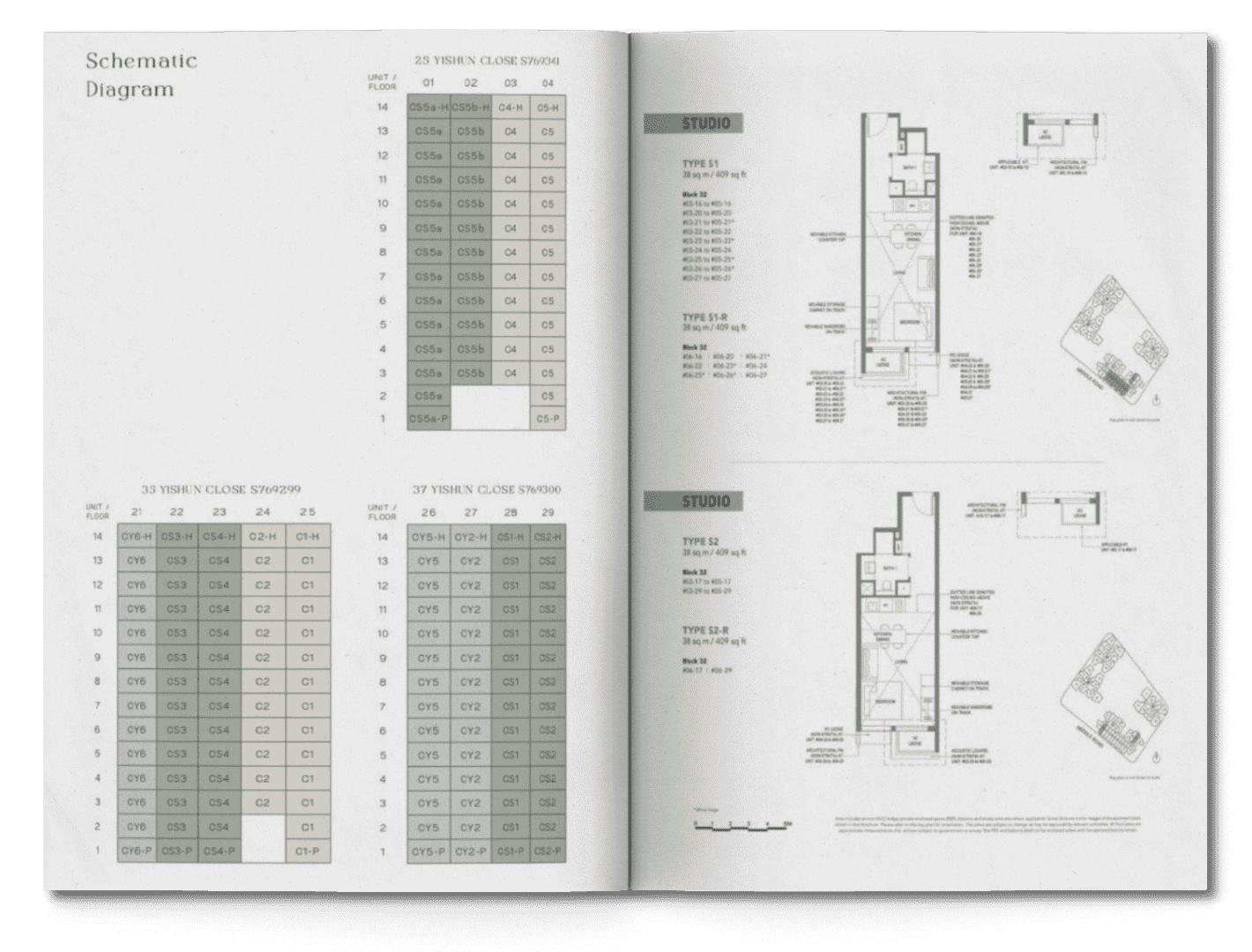 Lentor Mansion offers a selection of floor plan designs that cater to various lifestyles. The floor plans are a confluence of practicality and opulence, shaping homes that represent a canvas of potential experiences. The project covers an area of 235,371 square feet, with a gross floor area of approximately 494,289 square feet. The two high-rise towers offer stunning views of the Greater Northern City area.
The floor plans range from 1-bedroom plus study to 4-bedroom apartment units, providing a good mix of unit types. The layouts are designed to complement modern living and offer a comfortable yet stylish atmosphere. The floor plans are not mere blueprints but rather narratives of a life well-envisioned.
Unit Mix
The following table provides an overview of the available unit types and their respective sizes:

| Unit Type | Size (sqft) |
| --- | --- |
| 1-Bedroom + Study | 474 – 484 |
| 2-Bedroom | 646 – 764 |
| 3-Bedroom | 958 – 1,033 |
| 4-Bedroom | 1,335 – 1,389 |
RECEIVE COMPLETE FLOOR PLANS
REGISTER NOW FOR Lentor Mansion FLOOR PLANS
Lentor Mansion SITE PLAN & Facilities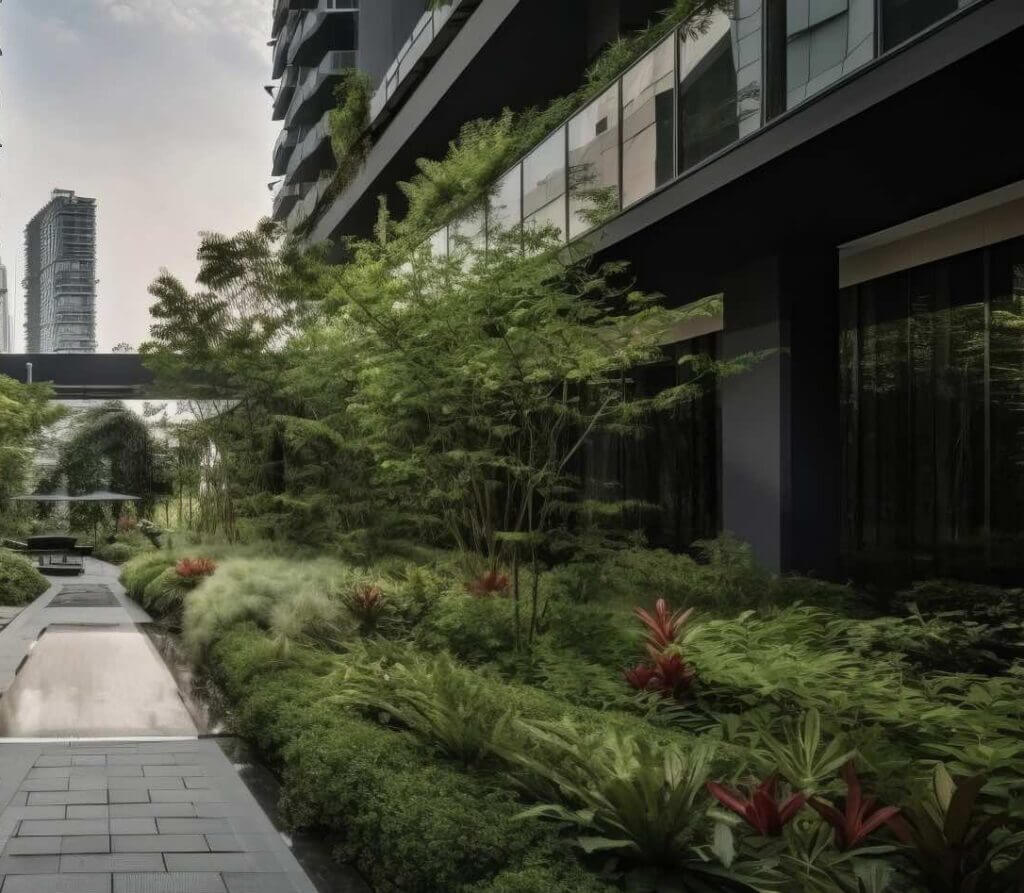 The Lentor Mansion site plan is designed to offer residents a serene and verdant environment. The development is situated on an irregular longish-shaped land parcel to the south of Hillock Park, one of five plots around the park. The park's lush greenery extends to the development's north, northeast, and northwest sides, providing residents with a refreshing view of the green buffer between sites.
The south-south-west and south-east of the site are bounded by Lentor Gardens and Lentor Hills Road, respectively. These estate roads ensure that there is no heavy traffic in the area. The green buffer fingers mandated by URA are well planted, and they extend the surrounding greenery, making for a lush and verdant neighbourhood.
The development's centerpiece is its dedication to landscape architecture. The development is encircled by a lush tapestry of green spaces, with thematic gardens, reflective water features, and open lawns that serve as communal backdrops for relaxation and social interactions. The green buffer fingers also provide residents with a peaceful and serene environment, away from the hustle and bustle of the city.
Higher-floor units facing south/southwest will likely have the best views, with panoramic vistas of the waters and lush greenery of Peirce Reservoir and Park, Thomson Nature Park, and the SICC Golf Course. For those who enjoy outdoor activities, Lower Peirce Reservoir Park is reachable by foot in 25 minutes and cyclists can get there in less than 10 minutes, making it a perfect destination for a healthy family weekend outing.
Overall, the Lentor Mansion site plan is designed to provide residents with a peaceful and serene environment that is surrounded by lush greenery and offers easy access to outdoor activities.
Register For latest Lentor Mansion price list & site plans.
Lentor Mansion Price & launch price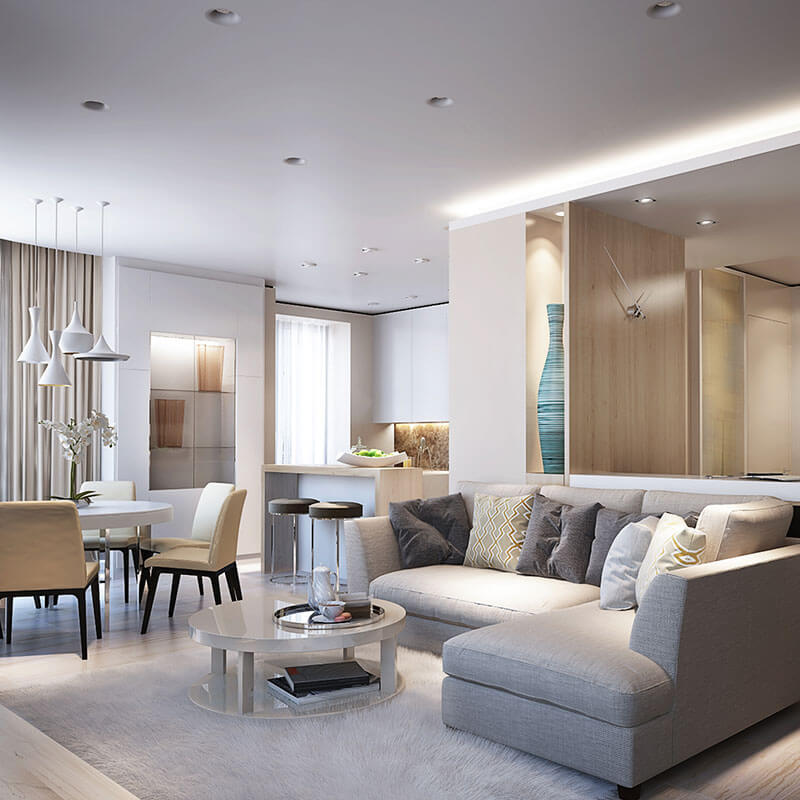 Lentor Mansion Unit Price
Lentor Mansion is an upcoming luxury high-rise executive condominium located at Bukit Batok West Avenue 5 & BuKit Batok Road. The tender for the site was awarded to a joint venture of GuocoLand and Hong Leong Holdings' Intrepid Investments on 13 April 2023. They submitted the sole bid of SGD$486,800,222 for the 235,373 square feet site with 2.1 plot ratio. This resulted in a land rate of $985 per square foot per plot ratio (PSF PPR), which is slightly lower than the land rates of $1,060 to $1,204 PSF for previous parcels in the neighbourhood.
However, it is important to note that Lentor Mansion is the first site to fall under URA's new floor area harmonisation rules, which will lead to a reduction in total saleable floor area. This is expected to push up developers' breakeven costs. As a result, it is anticipated that units at Lentor Mansion could launch around the $1,950 to $2,050 PSF range, according to Steven Tan, OrangeTee & Tie CEO. This is not far off from the initial launch prices of Hillock Green and Lentor Hills Residences next door.
It is worth noting that pricing for Lentor Mansion has not yet been released, and interested parties are encouraged to register their interest to be notified of the pricing information and get priority preview slots at the Lentor Mansion Showflat as soon as the information is released. The developers are expected to release pricing information closer to the launch date.
Lentor Mansion Indicative Price
Sale psf range (indicative) S$1,950 – S$2,050
*Price subject to change anytime*
It's important to note that the prices for the units are subject to change, and interested buyers should check with the developer for the most up-to-date pricing information. Additionally, it's worth considering that the prices may fluctuate based on market demand and other factors.
REGISTER NOW FOR Lentor Mansion LATEST PRICE LIST
Lentor Mansion SHOWFLAT & Sales Gallery
Lentor Mansion Showflat Booking
Please make an appointment here before going down to view Lentor Mansion Showflat. The showflat may be closed on specific days owing to monthly normal maintenance work or for developer-hosted special events.
‍Showflat Timeline
Preview Date – First 2 weeks
Booking Date – 2 weeks or so
As a result, all guests are highly advised to book an appointment online before visiting Lentor Mansion Showflat to avoid any potential disappointment or inconvenience.‍
‍Please be assured that any interested parties who have registered for an online appointment with us will continue to enjoy our Direct Developer Price with NO COMMISSION charged by you.‍
Please register for a viewing appointment here and the developer's sales team will contact you as soon as possible
MAKE AN APPOINTMENT & Get direct developer price.
Lentor Mansion Location & Amenities

Location and Connectivity
Neighbourhood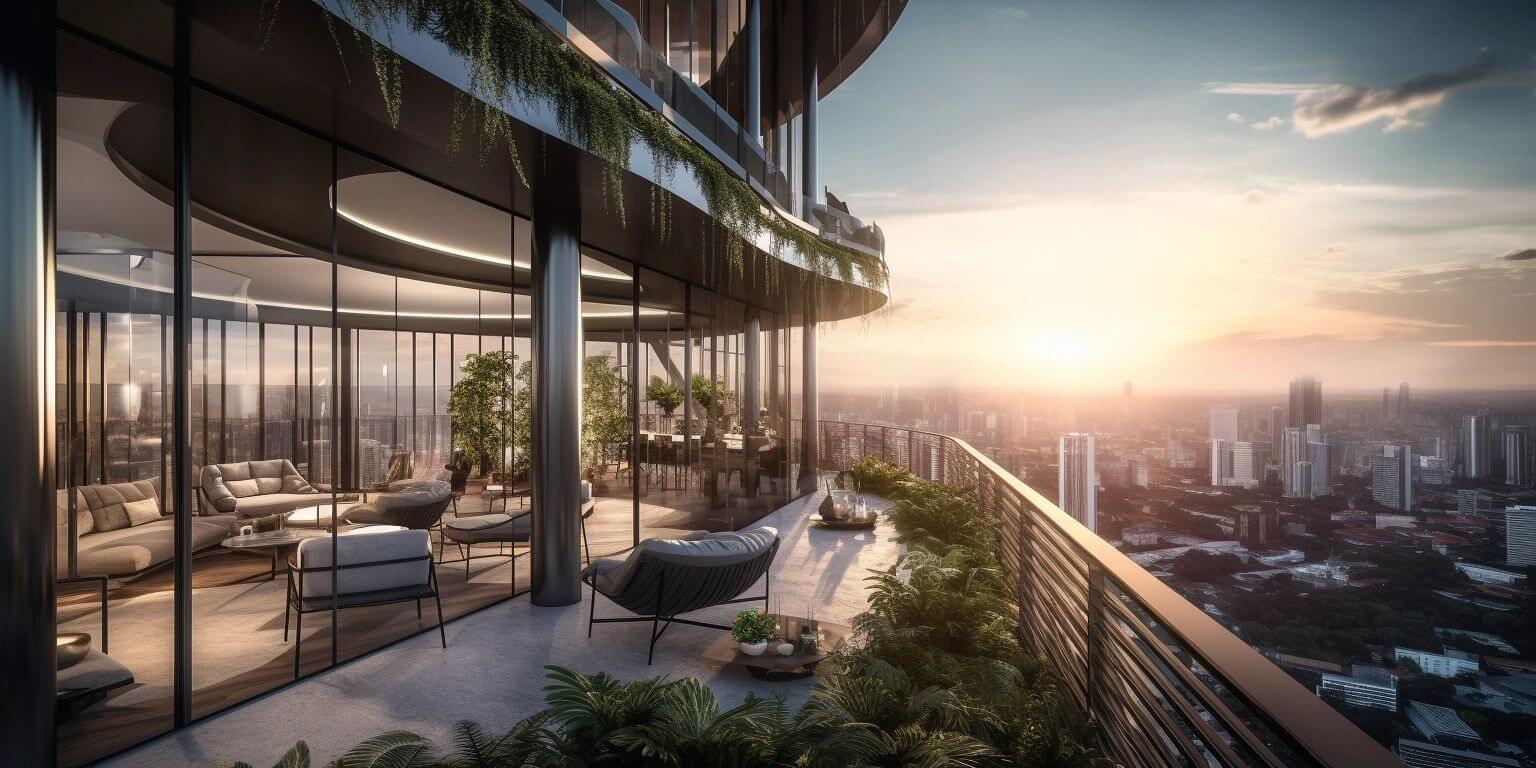 Lentor Mansion is located in the serene Lentor Hills estate, a haven of private condominiums. It is situated opposite the upcoming Tengah town, which will provide an array of amenities and connectivity options for residents. The neighbourhood is well-connected to other parts of Singapore, including Ang Mo Kio, Woodlands, and the Central Business District, via major expressways such as Seletar Expressway (SLE), Central Expressway (CTE), Tampines Expressway (TPE), and Pan Island Expressway (PIE).
Unmatched Convenience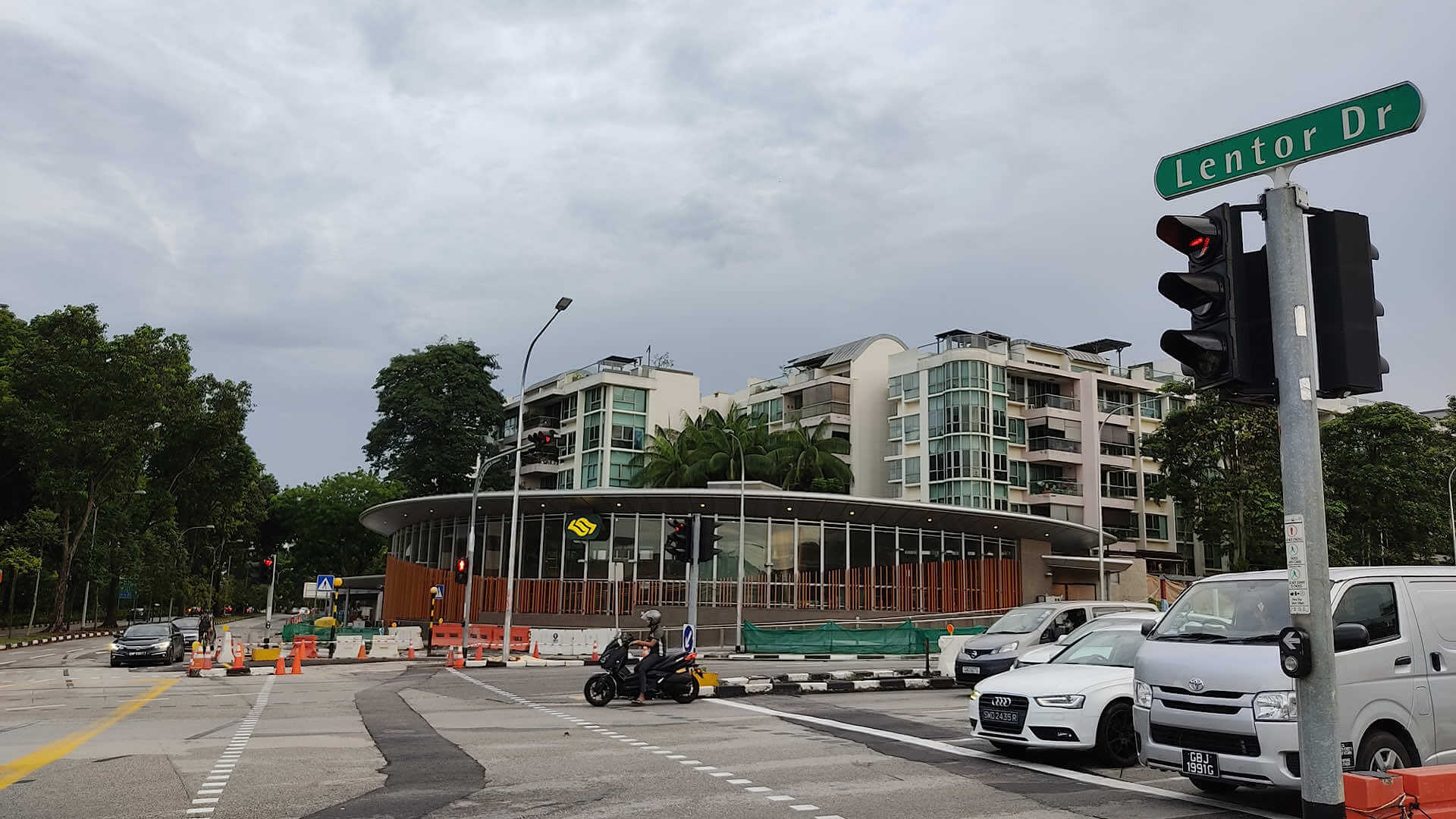 Lentor Mansion's location offers unmatched convenience to its residents. The Lentor MRT station, which is part of the Thomson-East Coast Line, is located just a short walk away from the development, providing easy access to the rest of the island. The North East Line and Downtown Line are also easily accessible via the rail network, providing even more connectivity options.
In addition to the MRT station, residents of Lentor Mansion will also have the convenience of an integrated bus interchange, making it easy to get around the neighbourhood and beyond. The development is also located near Yio Chu Kang Road, which provides access to a wide variety of amenities such as shopping centres, schools, parks, and a polyclinic.
Overall, Lentor Mansion's location and connectivity make it an excellent choice for those who value convenience and accessibility.
Amenities
Lentor Mansion offers a luxurious living experience with its wide range of amenities and facilities. From the tranquil outdoor spaces to the state-of-the-art fitness center, residents can enjoy a life of comfort, convenience, and relaxation.
Primary Schools within 1km
Families with young children will appreciate the convenience of having several primary schools within a 1km radius of Lentor Mansion. These include Anderson Primary School and Mayflower Primary School, both of which are known for their excellent academic standards and well-rounded education.
Primary Schools between 1-2 km
For families who prefer a wider range of primary school options, Lentor Mansion is also within a 1-2 km radius of other reputable schools such as Presbyterian High School and CHIJ St. Nicholas Girls' School.
Nearby Shopping Mall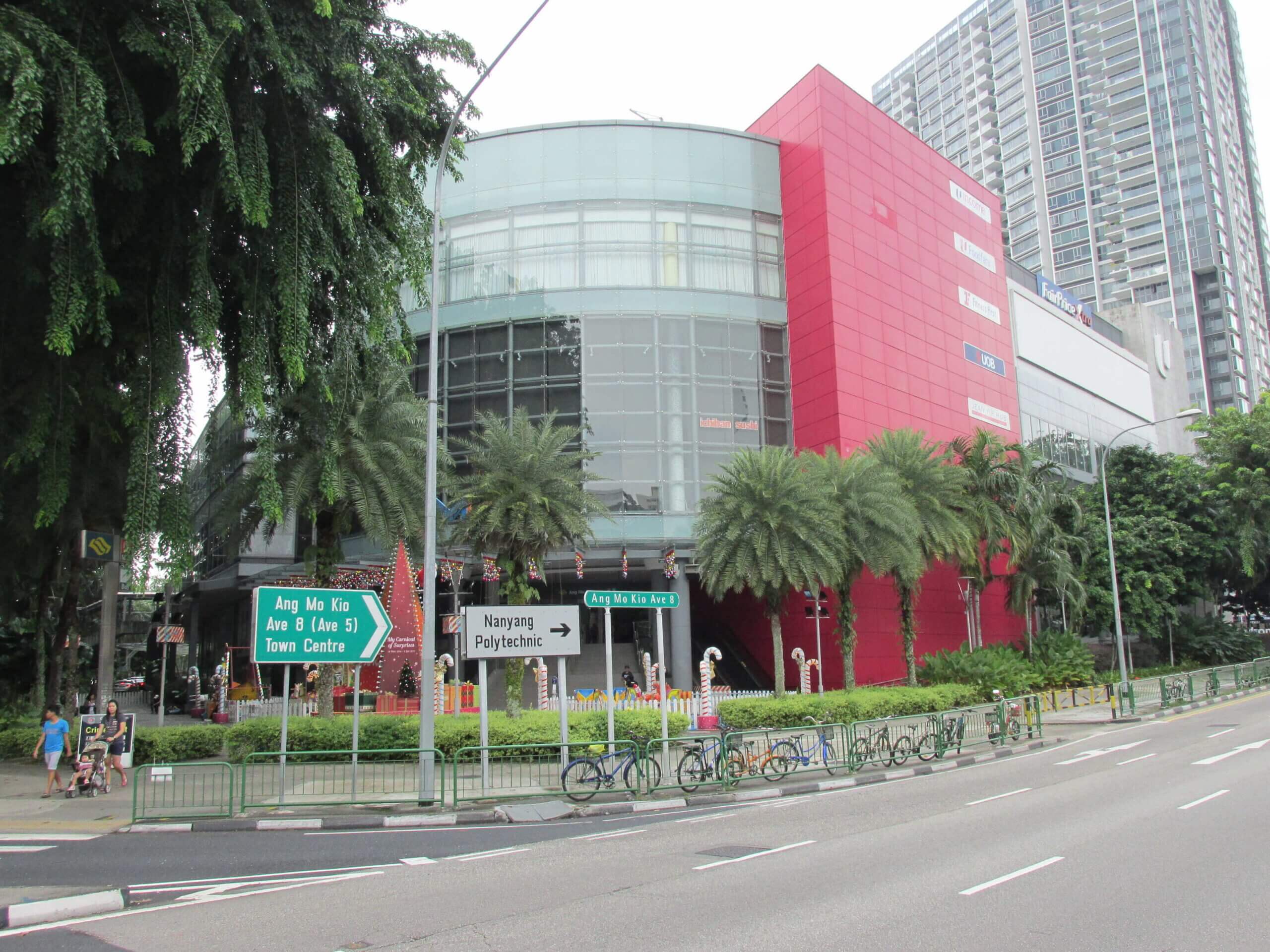 Residents of Lentor Mansion can easily access a variety of shopping options at nearby malls such as AMK Hub and Thomson Plaza. These shopping centers offer a range of F&B options, retail outlets, and supermarkets for residents' convenience.
Leisure and Recreation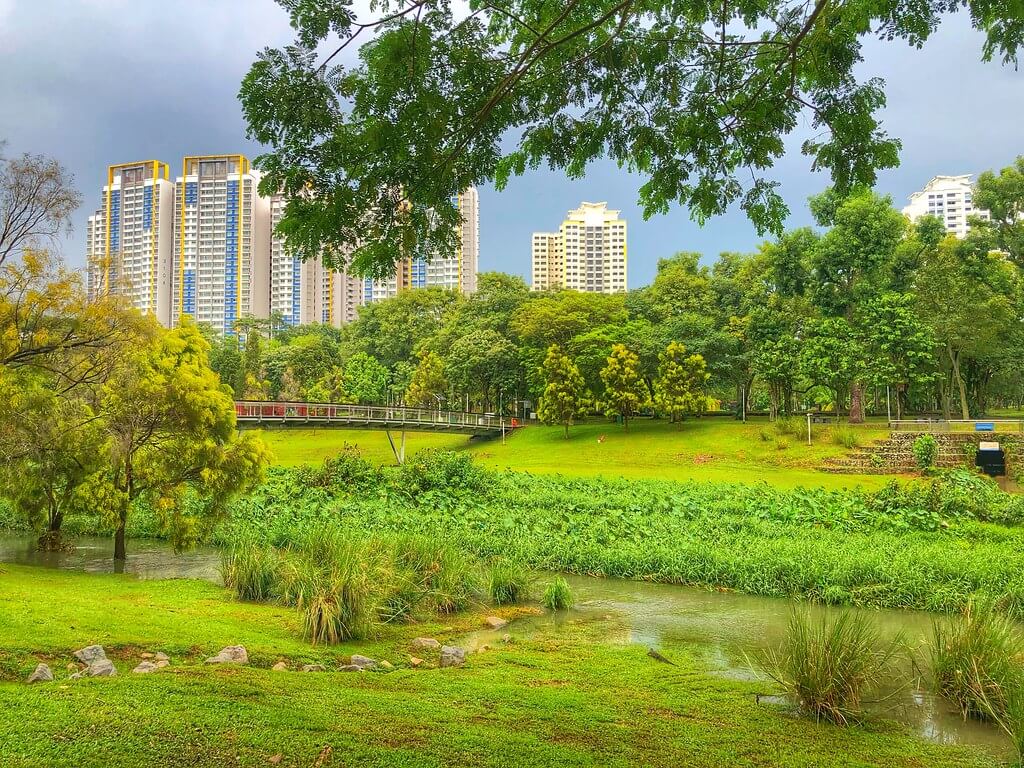 Lentor Mansion is surrounded by lush green spaces and parks, providing residents with ample opportunities for leisure and recreation. The nearby Lower Peirce Reservoir and Thomson Nature Park offer scenic walking and cycling trails, while Hillock Park and Linear Park provide tranquil spaces for relaxation. For those who prefer more luxury, the Lentor Mansion Guocoland project will also provide a range of lifestyle amenities, such as a swimming pool, fitness centre, and tennis court.
Overall, Lentor Mansion offers a vibrant and modern living experience that caters to residents' every need. With its convenient location, luxurious facilities, and ample green spaces, it is the perfect choice for those seeking a comfortable and convenient lifestyle.
By reputable property developer
Lentor Mansion is being developed by GUOCOLAND & HONG LEONG.
Lentor Mansion is a luxurious residential development being developed by two of the most reputable developers in Singapore, GuocoLand and Hong Leong Holdings. The development is set to offer residents a unique and exclusive living experience with its spacious apartments, top-notch facilities, and beautiful landscaping.
GuocoLand and Hong Leong Holdings are two of the most established and reputable developers in Singapore. They have a proven track record of developing high-quality and innovative properties that cater to the needs of residents of all ages.
They successfully secured the URA land sale site with a bid of SGD$486,800,222. Interestingly, both developers have a significant presence in the neighborhood, with their subsidiaries involved in five out of the six land parcels sold by URA in this new estate. These include Lentor Modern and its mall, Lentor Hills Residences next door, and Lentoria across the road.Their collaboration on Lentor Mansion is a testament to their commitment to delivering top-notch properties that exceed the expectations of their customers.
The development is located in the Upper Thomson area of Singapore, an area known for its lush greenery and tranquility. It is also close to a wide range of amenities, including schools, shopping malls, restaurants, and parks. Residents of Lentor Mansion will enjoy easy access to these amenities, making it an ideal place to call home.
Lentor Mansion is also surrounded by beautiful landscaping, adding to the serene and peaceful atmosphere of the development. The landscaping includes a lush garden, a water feature, and a tree-lined boulevard, among others. These features not only enhance the visual appeal of the development but also provide residents with a tranquil environment to unwind after a long day.